This is a post about things on a cat.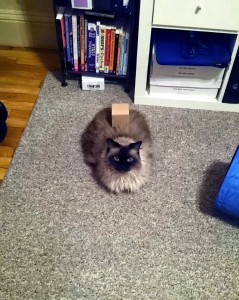 There is a box on a cat.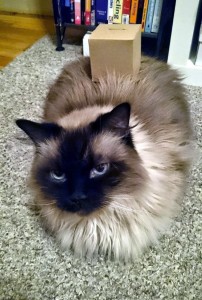 Cat does not seem amused.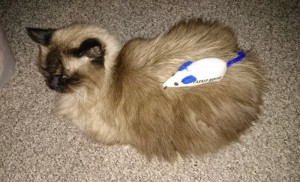 Now there's a mouse on the cat.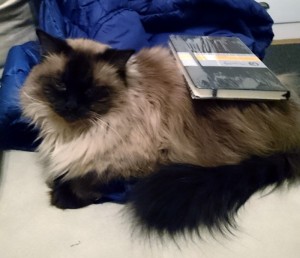 And a brand new notebook.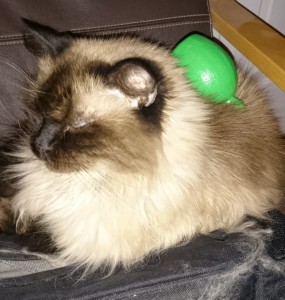 An empty bottle of lime juice.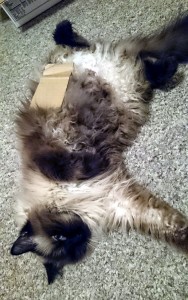 A piece of cardboard on his belly while he's trying to nap.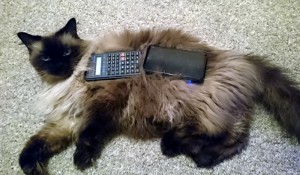 And a calculator and a Nintendo 3DS.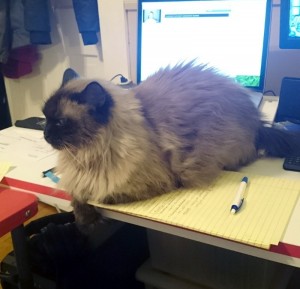 Cat says "No!" and now he's on my things.