I'm probably going to sell the stars in jars for the Japan relief effort. I opened up a Storenvy shop in anticipation of it too. I spent a good few hours working on the CSS there so that the shop can match the blog somewhat.
And yes, I have 2 bag full of mini cranes. There are about 1k in each bag.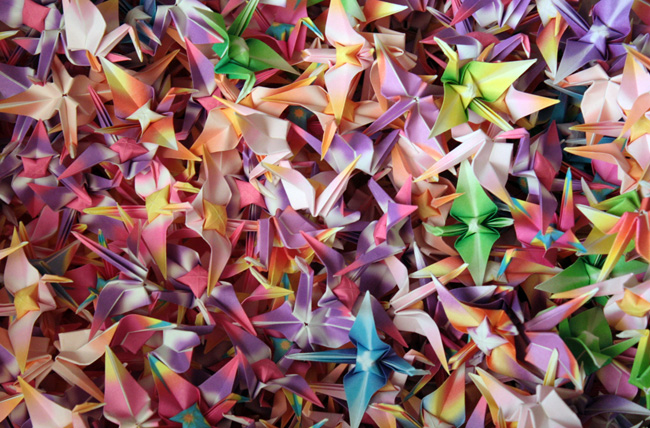 I want to hold on to the mini cranes a bit to do something with them. Not sure what yet. Maybe make a colorful mosaic of some sort.
We'll see.