I really don't know what's going on here. I sent my sister these pictures and she thought I stabbed him with some red poles.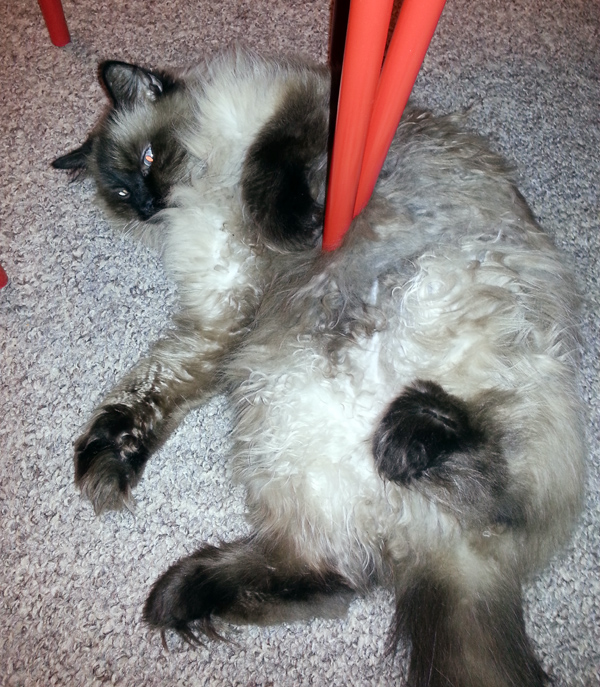 I am a kind person. I don't stab cats with red poles. So don't worry. He's fine. He's just wrapped around the legs of two stools.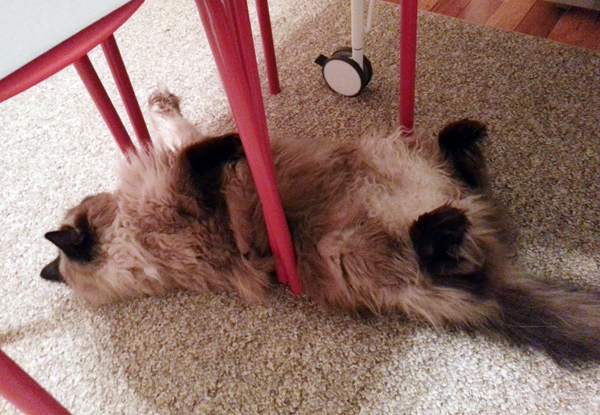 This cat is a weird one. Meow.