I will be posting in this format which will allow me to write freely and post it once a week to avoid annoying any readers (my mom, ha!). I would much rather devote the daily energy to working out and and watching what I eat!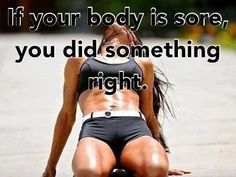 During the time leading up to the great big "Sore Weekend," I was still attempting my daily Fitbit goal of 10k steps a day, which I will regularly reach after walking to and from work and marching in places or pacing around the apartment to finish off the remaining 2k steps or so. If it is a busy walking day where I might clock in 15k steps, I would be sore the next day! So while I was much more active than the previous 5 years, I was still out of shape.
Starting in early November, I slowly incorporated Intermittent Fasting as a part of my "diet" although I feel it would be more apt to describe it as a habit instead. I'll post a longer entry on it eventually, but the gist is that I follow an 8/16 hour cycle of feeding and fasting. I would eat within an 8 hour window and fast in the remaining 16. It amounts to basically skipping breakfast and having lunch at noon and dinner finished by 8pm. I would adjust the dinner time accordingly depending on when my first meal of the day was. Eating between the lunch and dinner hours are fine too and I do snack as normal. I found that cutting breakfast had removed about 300-400 calories from my diet which was hovering about 1600-1700 calories a day. I was now keeping it about 1200-1300 per day which is recommended for someone who sat around all day as I did.